Ogłoszenie numer: 5992914, from 2021-11-15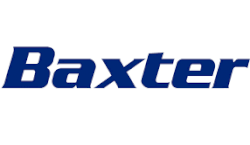 This is where you save and sustain lives
At Baxter, we are deeply connected by our mission. No matter your role at Baxter, your work makes a positive impact on people around the world. Youll feel a sense of purpose throughout the organization, as we know our work improves outcomes for millions of patients.
Baxters products and therapies are found in almost every hospital worldwide, in clinics and in the home. For over 85 years, we have pioneered significant medical innovations that transform healthcare.
Together, we create a place where we are happy, successful and inspire each other. This is where you can do your best work.
Join us at the intersection of saving and sustaining lives—where your purpose accelerates our mission.
There hasn't been a more exciting time to join Baxter. We are in the midst of a transformation that's building a world-class finance organization. Baxter Business Services is a group dedicated to providing centralized service to many of Baxter's core business processes. Now we need you. From day one, you will have the opportunity to develop your career through a variety of jobs and experiences. When you join us, you can also expect access to training and mentoring in a supportive environment. From day one, youll have opportunities to collaborate with people all over the world. This is where you are empowered to do your best work.
Reporting / GL Accountant
Location: mazowieckie / Warszawa
Job description
This role is part of Regional Controlling organization and is critical in ensuring compliance with US GAAP and regional/global reporting requirements.
Support all aspects of regional GL close activities.
The role requires understanding of complex accounting matters, quick problem-solving skills and strong collaboration with other finance and non-finance teams.
Essential Duties and Responsibilities
Support regional and global reporting requirements for all areas under Regional Controlling responsibility (e.g., monthly B/S and P&L Flux reviews).
As part of regional GL team, support monthly/quarterly/annual close processes.
Support enhancement of financial processes, tools and templates and reporting activities for Regional Controlling.
Leverage strong relationships with other finance and non-finance teams, as well as external providers, to maintain and update shared processes, tools, and reporting activities.
Ensure adherence of processes to companys policies and procedures, internal and external audit requirements and local rules and regulations; support strengthening of financial processes and controls.
Support local, regional, and global projects, as required.
Be an activate advocate of finance function.
Maintain focus on continuous process improvement.
Requirements
Minimum of 5 years of relevant professional experience.
Proven experience in a multinational environment and/or audit.
Good knowledge of US GAAP.
Strong analytical skills.
Excellent communication skills, diplomatic, flexible and "can do" mind-set.
Fluent in both written and spoken English.
Strong reporting tools including MS Excel, Word and PowerPoint.
Education and/or Experience
Master's degree in Finance/Accounting or part qualified ACCA/CIMA.
Ability and willingness to travel internationally as required.
Experience in JDE, Blackline and W-Desk is an advantage.
Additional hours at critical times (e.g., month-end) may be required. Also, and on an exceptional basis, the role may require work on public holidays.
We offer
Permanent contract (after 3 months probation period + 1 year extension period).
Competitive salary in a diverse and multinational environment.
Possibilities for development on personal and professional level.
Package of benefits including Private medical care (Lux Med), Life Insurance, Multisport card or PPE program with very attractive conditions available for each employee after 6 months.
Great office location - Powiśle!
Please add the following clause: I agree to the processing of my personal data for the needs necessary in the recruitment process.