Ogłoszenie numer: 3268252, from 2020-04-06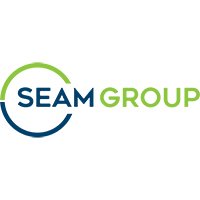 The SEAM Group, a global leader in maintenance, reliability, and sustainability solutions, is looking to add an Accounting Supervisor to its growing team at the Warsaw, Poland office (Muranów area). If you are looking for a challenge and the chance to join an organization that has been recognized as one of the fastest growing companies for consecutive years by Inc. Magazine, this is the opportunity for you!
Accounting Supervisor
Location: mazowieckie / Warszawa
Job description
The Accounting Supervisor role will be responsible for day-to-day accounting operations which include financial accounting, accounts payable, and accounts receivable. Additionally, this position will oversee the system of internal controls over accounting functions to minimize risk to the organization. The Accounting Supervisor will report to the EMEA senior management team and will have dotted line reporting to the U.S. based accounting team.
Essential Functions/ Responsibilities:
Oversee daily accounting operations; collaborating with EMEA and US teams
Approve wires up to determined threshold
Work with payroll services in the EU to calculate gross/net payroll
Review and continuously improve processes within ERP Software, striving for efficiencies
Balance cash on daily/weekly basis and balance intercompany accounts with US; investigate any discrepancies
Work AR aging and follow-up with clients to collect outstanding balances
Serve as main contact for tax offices
Complete invoicing for VAT
Lead weekly meeting to discuss AR, AP, and cash forecast with team
Serve as the liaison between the accounting office and ERP software to ensure consistency
Manage transfer price reporting
Provide back-up support for AR and AP entry responsibilities
Maintain projects in ERP Software and job cost vendors/ intercompany bills to job costing
Lead special projects such as streamlining the AR policy building efficiencies with the US, and working to integrate VAT
Supervise junior level accounting staff member responsible for AR, AP, and employee travel expenses
Perform other related duties as assigned
Requirements
Proficient in English and Polish
Strong organizational skills and attention to detail
Knowledge of IFRS/Polish accounting and tax
Knowledge of currency exchange
Proficient with Microsoft Office Suite or related software
Education and Experience:
Bachelor's degree in accounting, finance, or related field  
Minimum 5 years of experience working in an international organization
Working knowledge of both GAAP accounting and IFRS
Working knowledge of processing intercompany transactions
Experience working in an online ERP system
Experience supervising others
Working knowledge of payroll transactions and processing
Please add the following clause: I agree to the processing of my personal data for the needs necessary in the recruitment process.